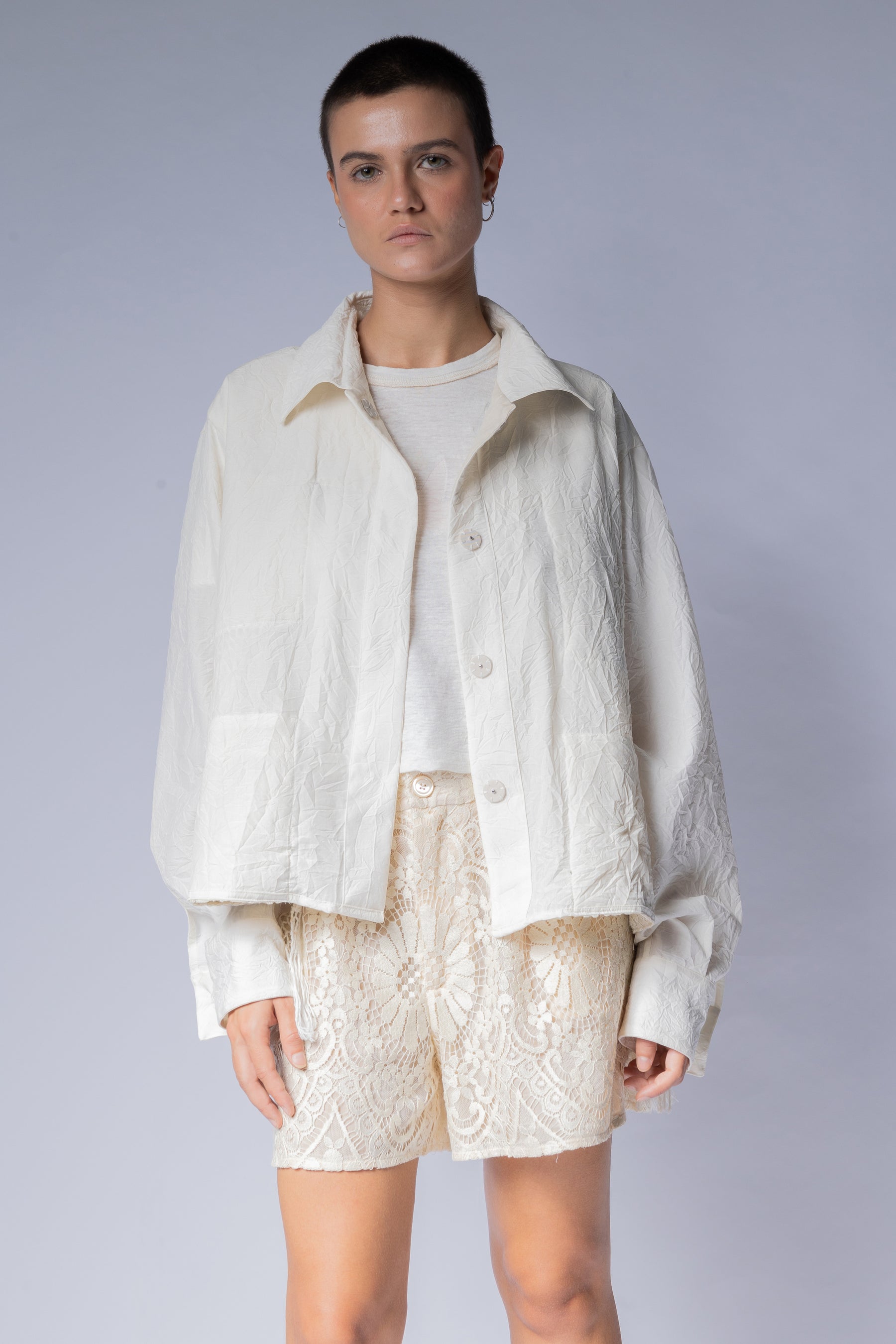 Workjacket short
Reversible Up-cycled Jacket
Var. Butter
Composition: 100% virgin wool mulesing free. Up-cycled vintage linen + up-cycled silk and cotton
Description:Work shirt inspired jacket, genderless. In virgin wool with pockets made with inlaid embroidered household linen.
This model can be customized with several types of used clothes or jeans. Oversized volume to combine with both very feminine fits and masculine outfits.