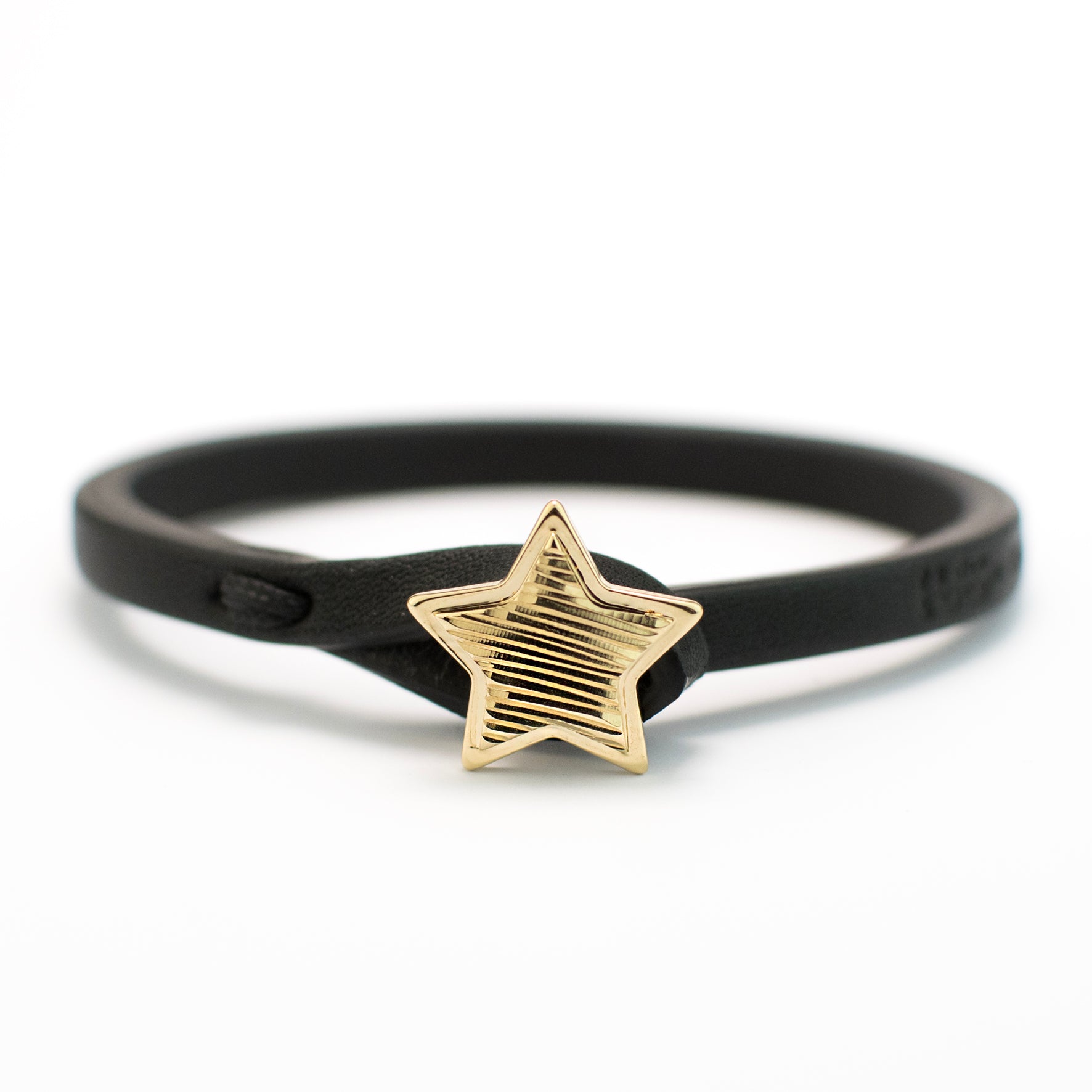 STELLE BELLE LUX BRACELET BLACK LEATHER BRASS-YELLOW GOLD
From magical hands, of skilled craftsmanship, Stelle Belle Lux are born, keepers of dreams, hopes and desires.
The Stelle Belle Lux bracelet is made of vegetable tanned Italian leather, cut, edged and sewn by hand. The star is in raw brass worked on the lathe with Yellow Gold galvanic and Lux ​​workmanship .
Lux is a millimeter process made with diamond tip according to the techniques of the goldsmith tradition. These are micro-engravings aimed at enhancing the reflections of light in the three galvanic variants: Yellow Gold, Rose Gold and Palladium
Bright lights and golden colors make the object a small luxury accessory.
Available in three sizes and three leather color variants.
Thickness: 4mm