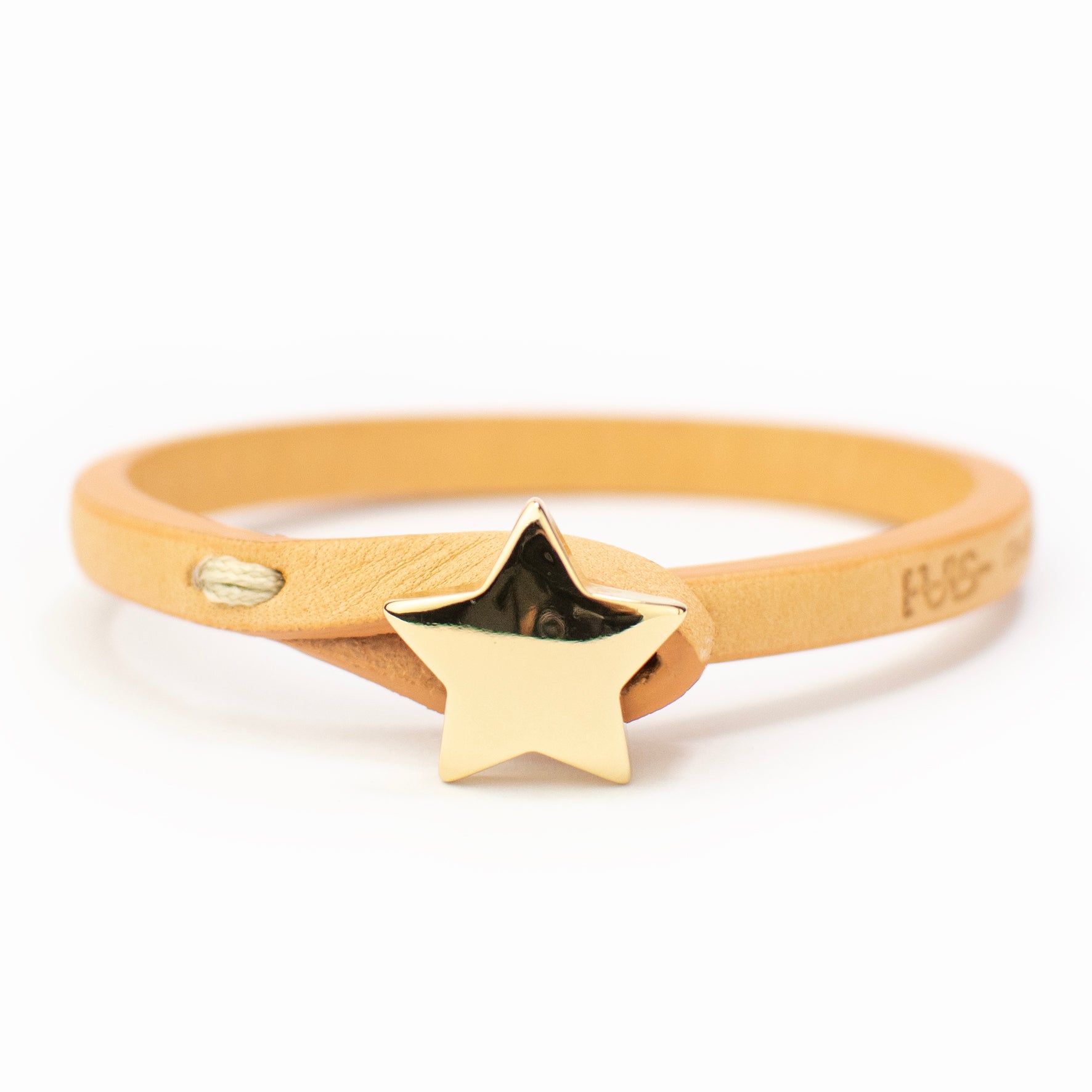 STELLA MIA BRACELET NATURAL LEATHER BRASS-YELLOW GOLD
You are my star, I am your sky.
You don't need to shout to get noticed.
The stars remain silent, yet they do not go unnoticed.
Wear your star.
We make the Stella Mia bracelet in vegetable tanned leather and natural brass, smooth and pure in shape, in three jewel-like galvanic finishes: Yellow Gold, Rose Gold, Palladium.