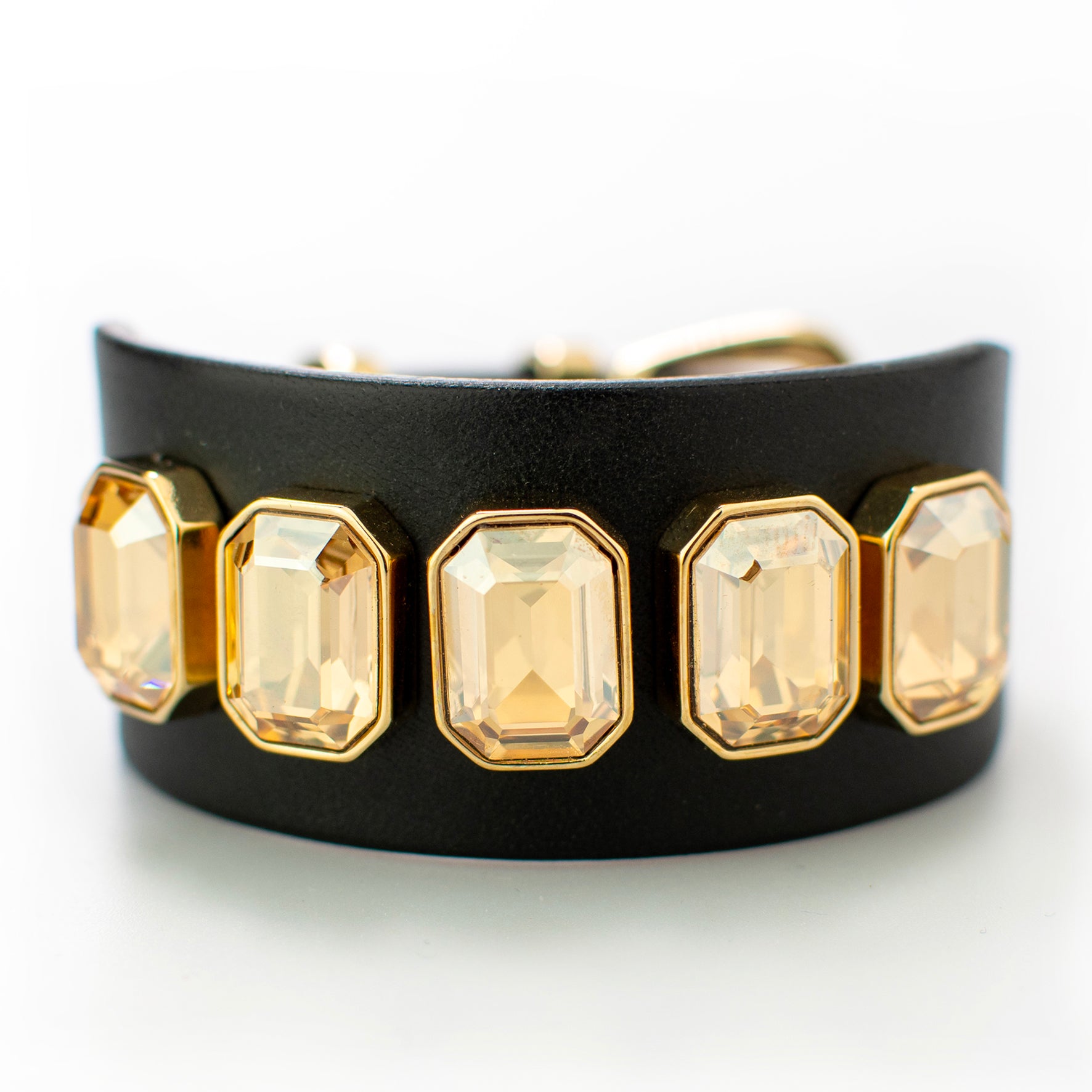 SISSI BRACELET BLACK LEATHER BRASS-YELLOW GOLD-GOLDEN SHADOW
Sissi is the expression of leather jewelery with a contemporary spirit.
The leather, always black, helps to highlight the luminous purity of the crystal, one by one the brass bezels are worked on the lathe to obtain balanced geometric shapes.
Jewelery plating: yellow gold, pink gold and palladium give the jewel an elegant appearance for those who love to stand out in a refined and never banal way.
Luminous reflections released by movements to create magic on your wrist that will accompany you at all times.