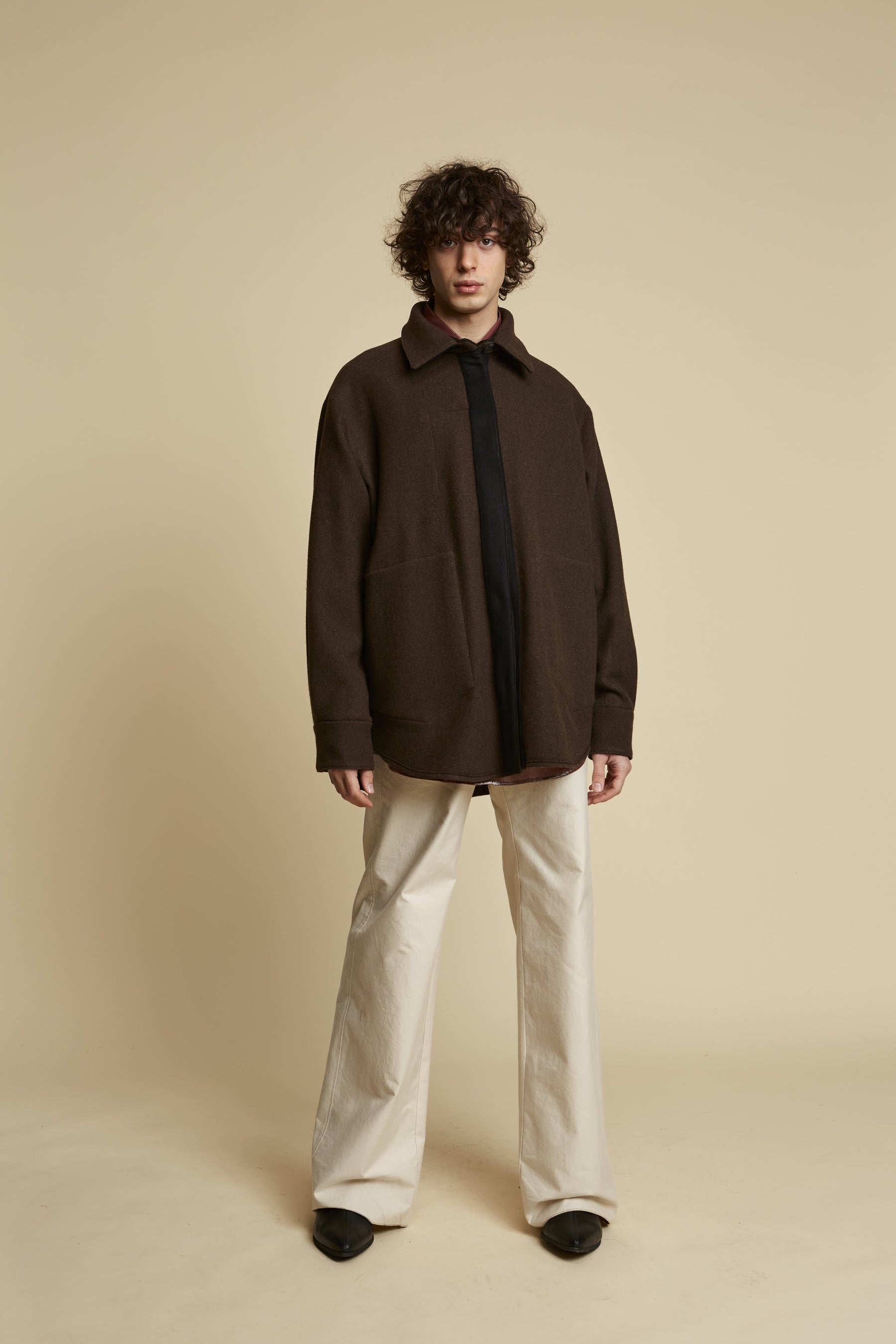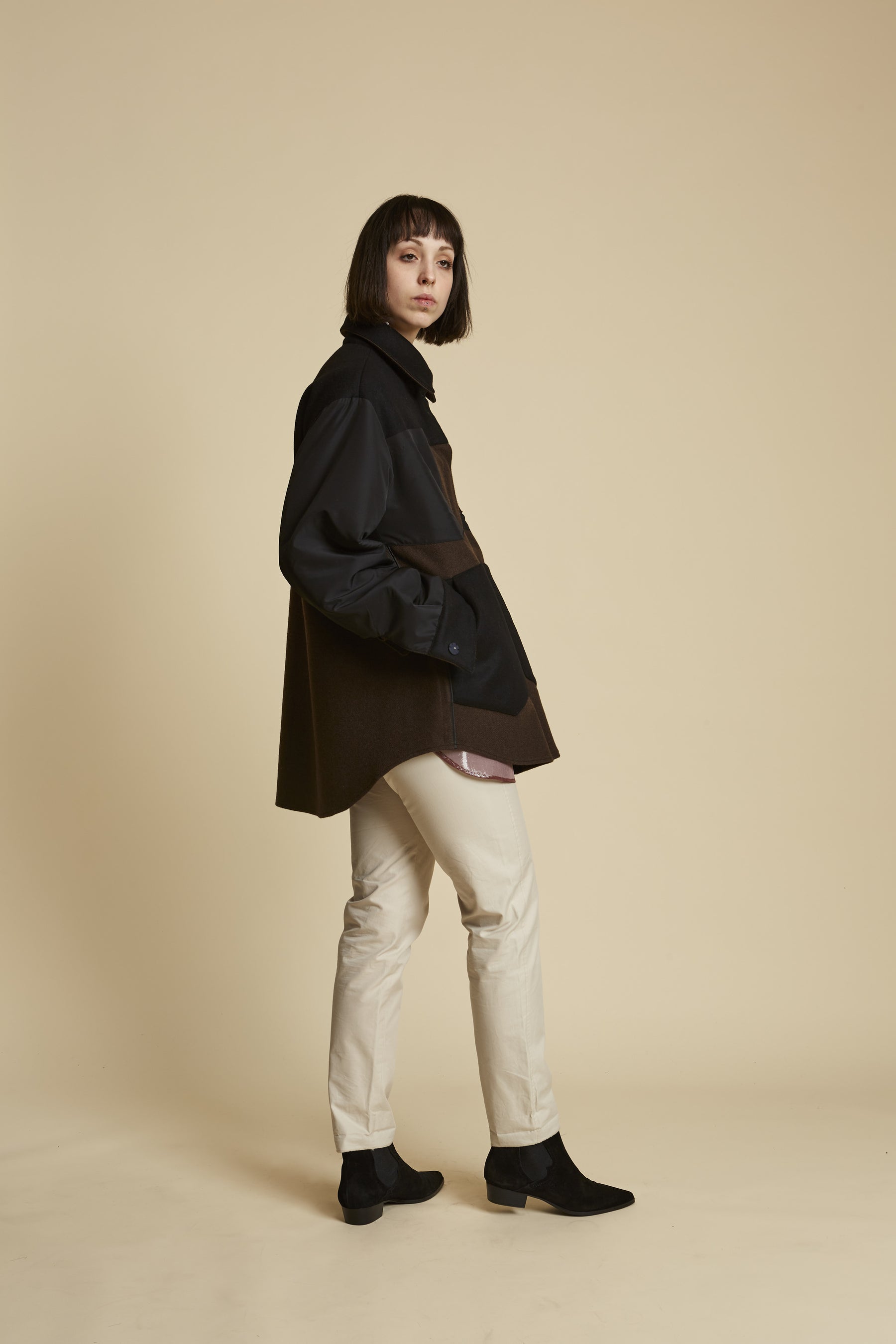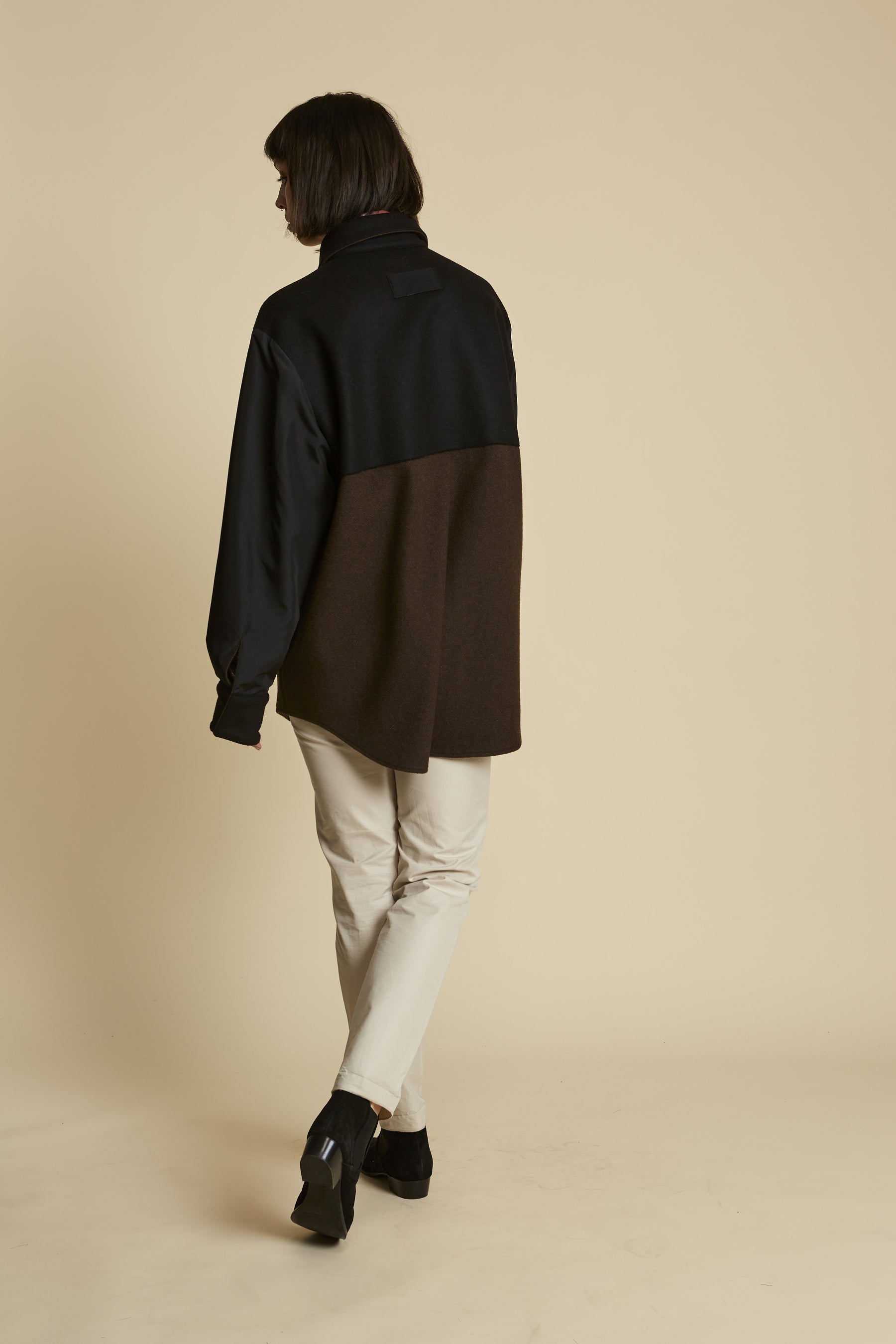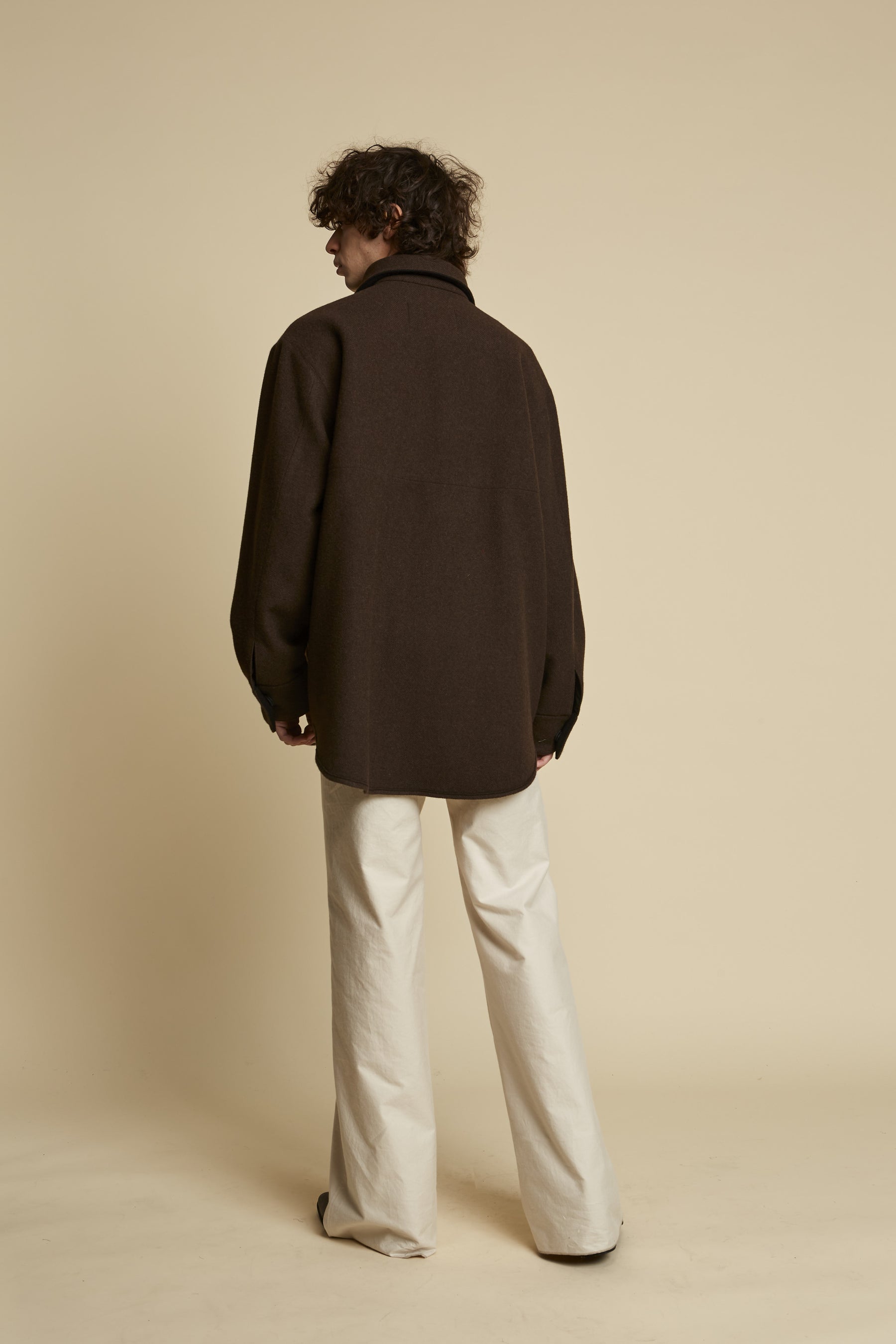 Shjacket
Reversible Jacket
Var. Dark brown natural yak
Composition: 100% Yak Wool
Details: 100% Wool, 100% cotton, 100% Polyester
Composition: Shirt jacket made with soft double wool in Yak. This coat is genderless, timeless, reversible. One side shows wool, cotton and polyester patches, with pockets inspired by the work jacket. It is possible to customize the letter M by choosing from a selection of different colors and leftovers. The other side is plain, minimal, timeless. Snap buttons sewn by hand and covered in waste fabrics.