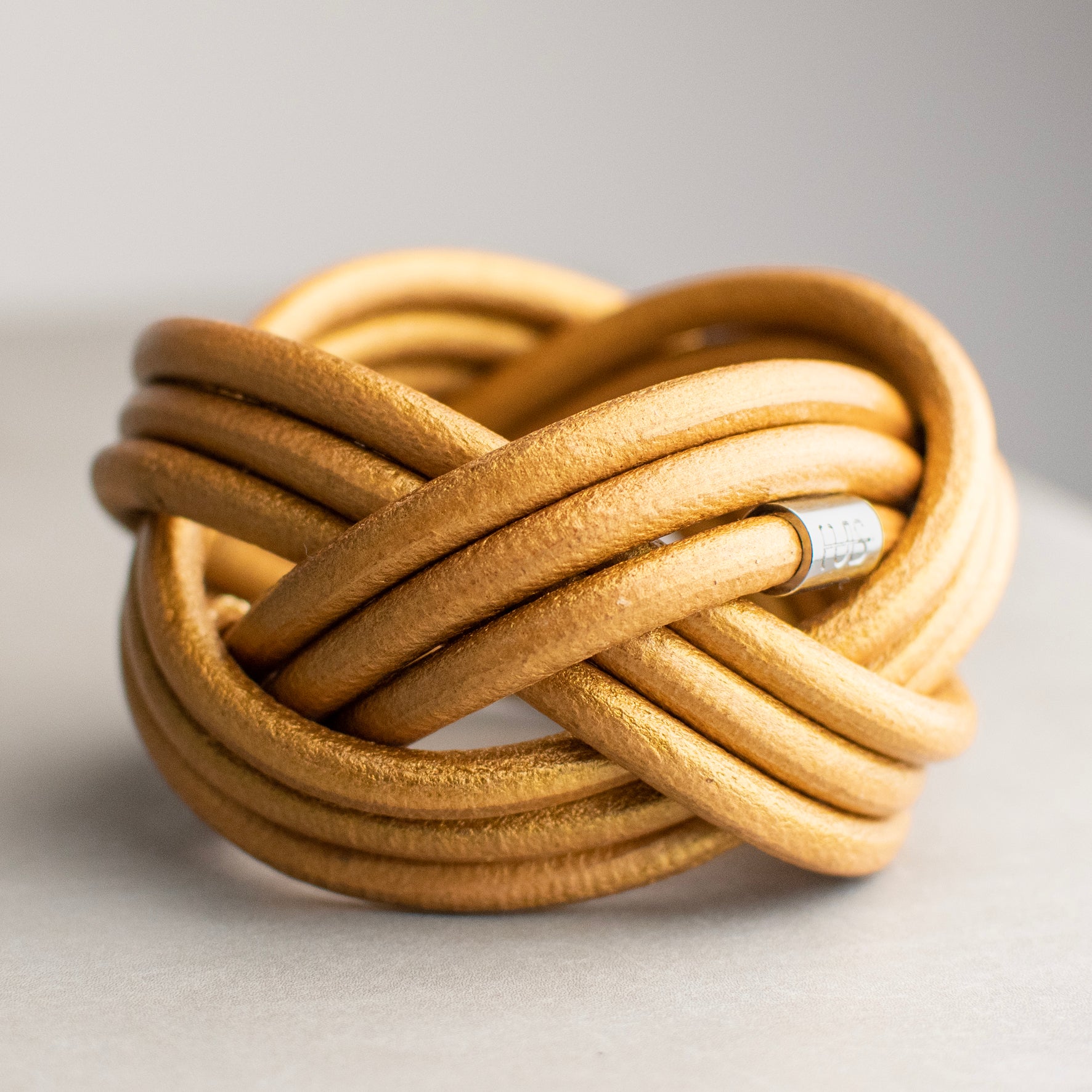 NODOMORO BRACELET GOLD LEATHER
The Nodomoro is a leather bracelet among the Tulsi classics.
Bracelet entirely Made in Italy, the Nodomoro is in all its simplicity a hand-woven bracelet , but never predictable because it is capable of enhancing the qualities of Italian vegetable-tanned leather to the fullest.
In its essence, the Nodomoro leather bracelet is a 3-metre-long round of leather , woven entirely by hand.
It remains one of our favourites, an elegant and distinctive choice.
Available in two sizes (or customized upon request) and in six colours: black, silver, gold, natural, brown, cognac.