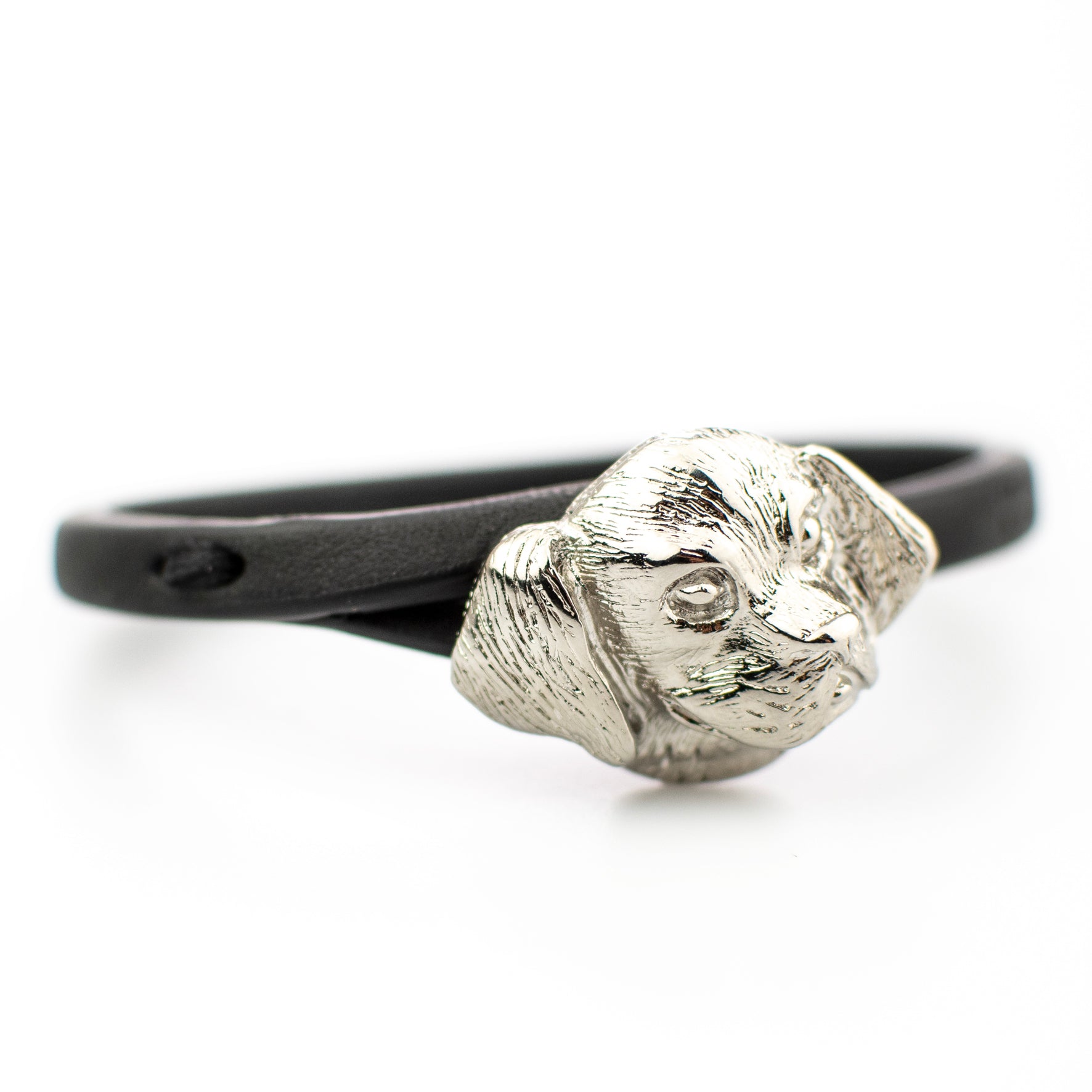 GEO CUCCIOLO BRACELET BLACK LEATHER ZAMIK-PALLADIUM
It teaches us the value of fidelity and that friendship can last forever. He's sincere, he makes us feel unique and special, and nothing is like walking beside him in the fresh air. We have dedicated the Cucciolo bracelet to man's best friend.
Handmade in our artisan workshop with 100% Made in Italy raw materials : Genuine Vegetable Tanned Leather and zamak closure with galvanic palladium finish.
Stitching in skin tone.
Available in three sizes and three leather color variants.
Thickness: 4mm