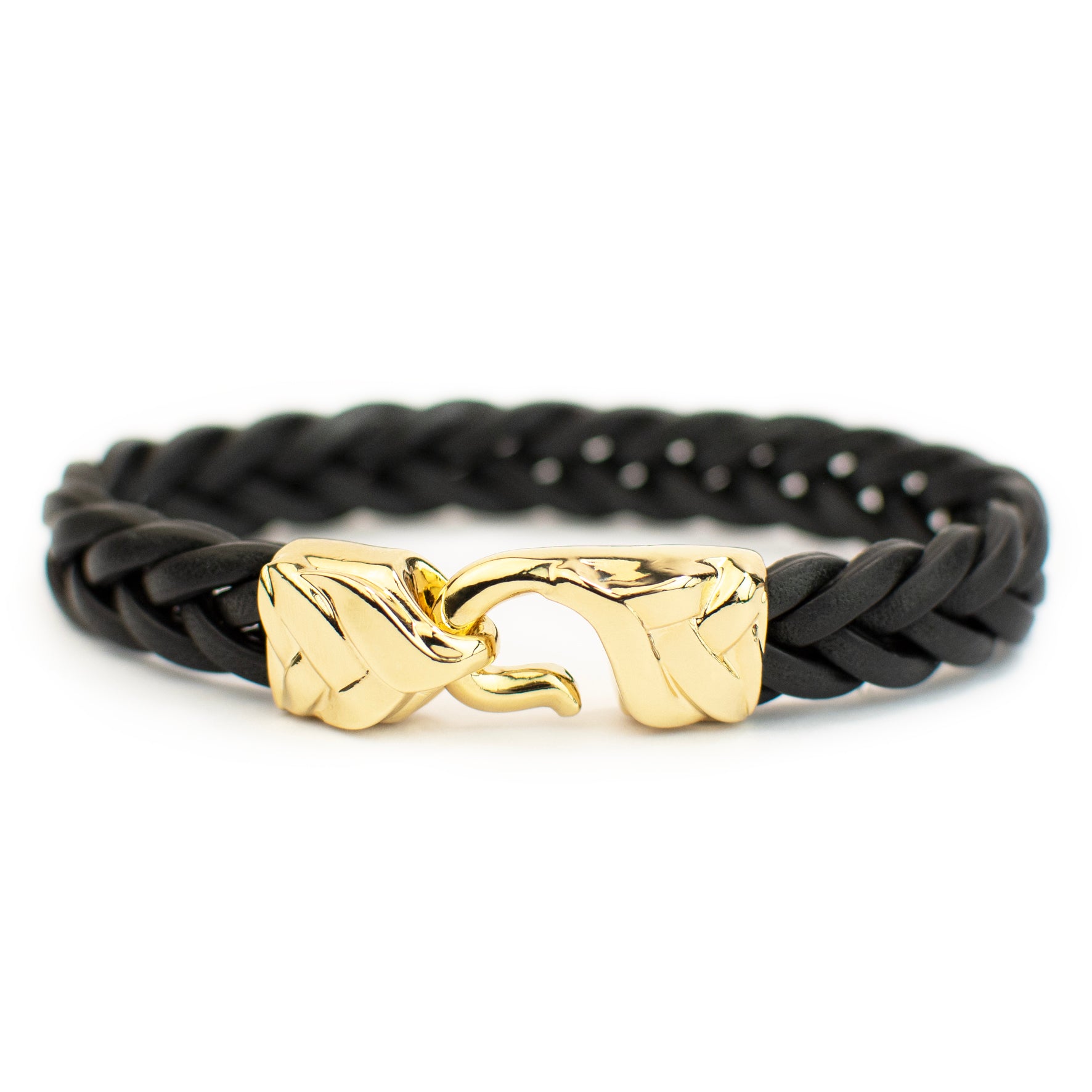 EGO BRACELET BLACK LEATHER BRAID CLOSURE BRASS-YELLOW GOLD
I am EGO , a hand made leather weaving.
I am versatile and timeless, when you wear me I will tell you the story of the raw materials used for my creation: from vegetable tanning to the expert hands that give life to my textures.
I'm 10mm tall, my clasp is made of brass.
You can have me in three finishes: yellow gold, rose gold, palladium;
And in three warm shades: black, brown, natural.
Discover your EGO.