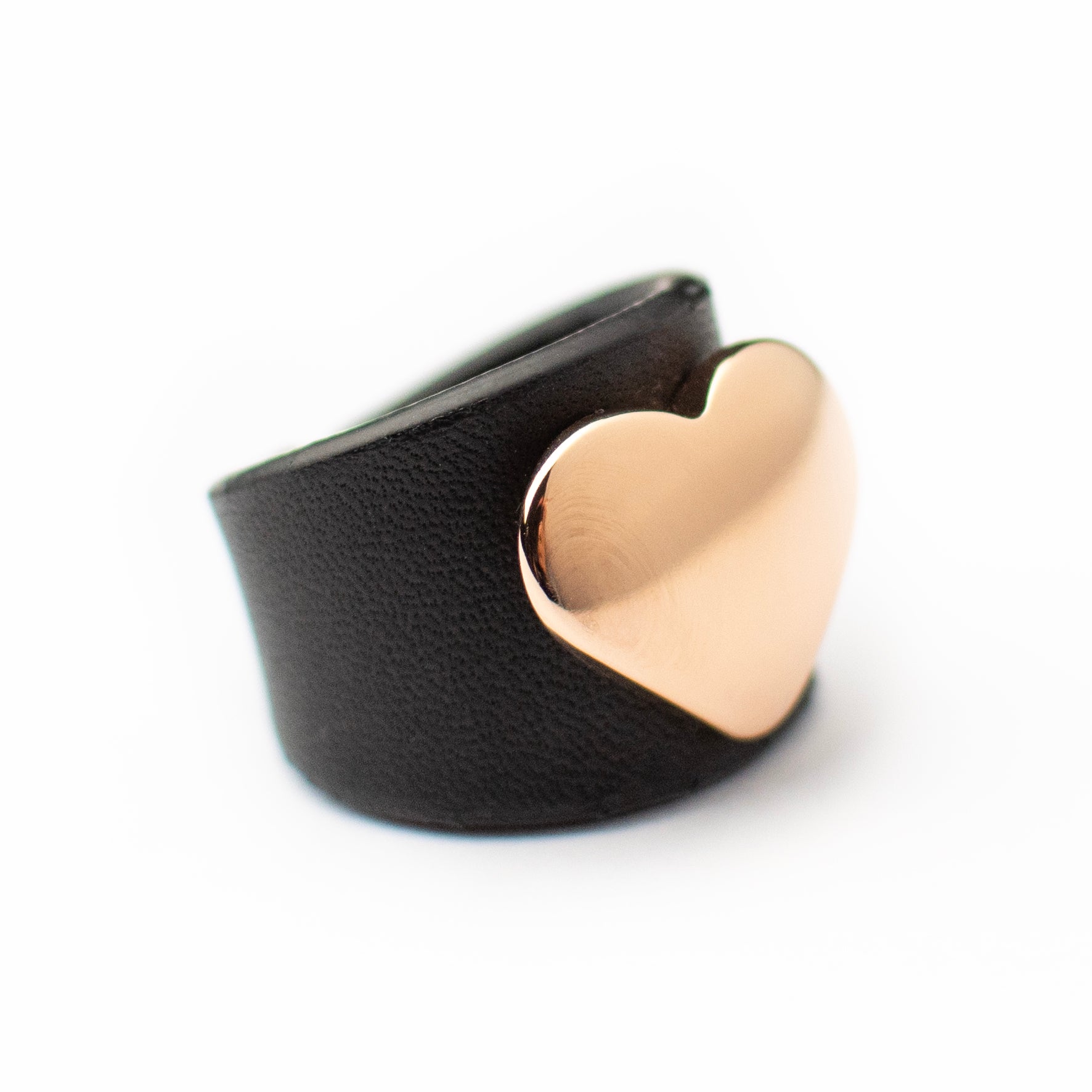 CUORE MIO RING BLACK LEATHER BRASS-ROSE GOLD
A heart to tell you that I'm close to you, I think of you, you're with me.
A heart is worth a thousand words.
We present you our heart, made with love.
Cuore Mio ring made of vegetable tanned leather and natural brass, smooth and pure in shape, in three jewel-like galvanic finishes: Yellow Gold, Rose Gold, Palladium.
Front ring band height: 20 mm
Flare cut back: 5mm