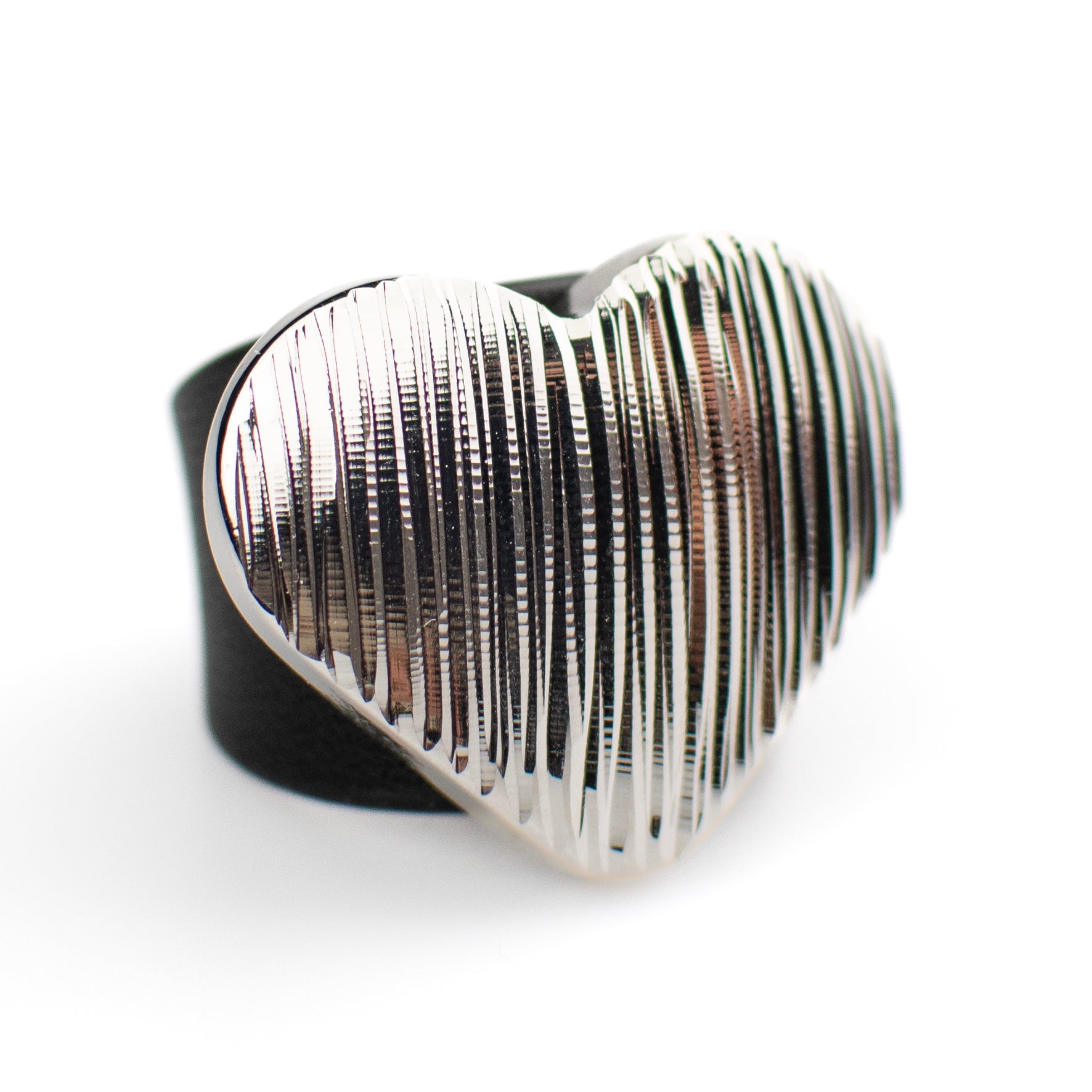 CUORE MIO LUX RING BLACK LEATHER BRASS-PALLADIUM
Cuore Mio Lux Ring made of vegetable tanned leather and natural brass, smooth and pure in shape, in three jewel-like galvanic finishes: Yellow Gold, Rose Gold, Palladium.
Lux is a millimeter process made with diamond tip according to the techniques of the goldsmith tradition. These are micro-incisions aimed at enhancing the reflections of light.
Heart size: 3cm
Front ring band height: 20 mm
Flare cut back: 5mm