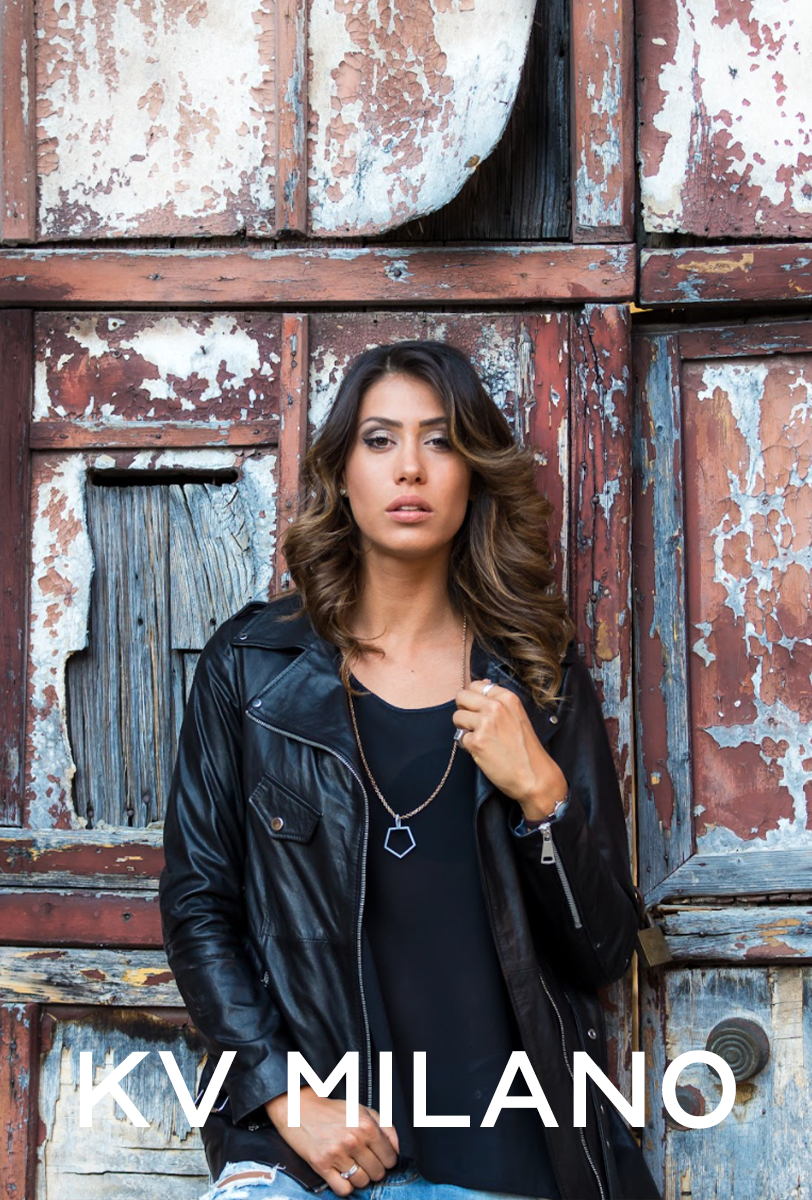 kv milano
Women / Men / Leather Goods
ABOUT KV MILANO
Enjoy Italia is an Italian brand specialized in the production of leather clothing, fur and accessories. The company located in Solofra, in one of the largest tanning centers in Europe, wisely combines the craftsmanship of a tailoring workshop with the creativity of a modern and dynamic style office. The passion, commitment and professionalism of the Enjoy Italia team, in 2018, gave life to KV Milano, a brand that stands out for the exclusive use of the highest quality leathers, entirely handmade in Italy, which do not fear defects.

INSPIRATION
Enjoy Italia was born, in fact, from the original tailoring workshop of the Esposito family which, for several generations, has been involved in leather processing. The precious baggage of manual skills handed down from father to son and the great experience gained in the sector, in 2005 pushed Carlo Esposito, current Creative Director, to register the Enjoy Italia and to create a real brand.

OUR ETHOS
Each Enjoy Italia garment or accessory is designed and created to last over time. In fact, the company mission requires its team of experts to follow each stage of production with the same care and dedication. First of all, the creation of the model; then the selection of leathers that meet the highest quality characteristics and, finally, the artisanal packaging. KV Milano Exclusive is a 100% made in Italy collection, present in Italy and across Europe thanks to a superior network of agents and to our presence at the most important trade fairs in our sector.