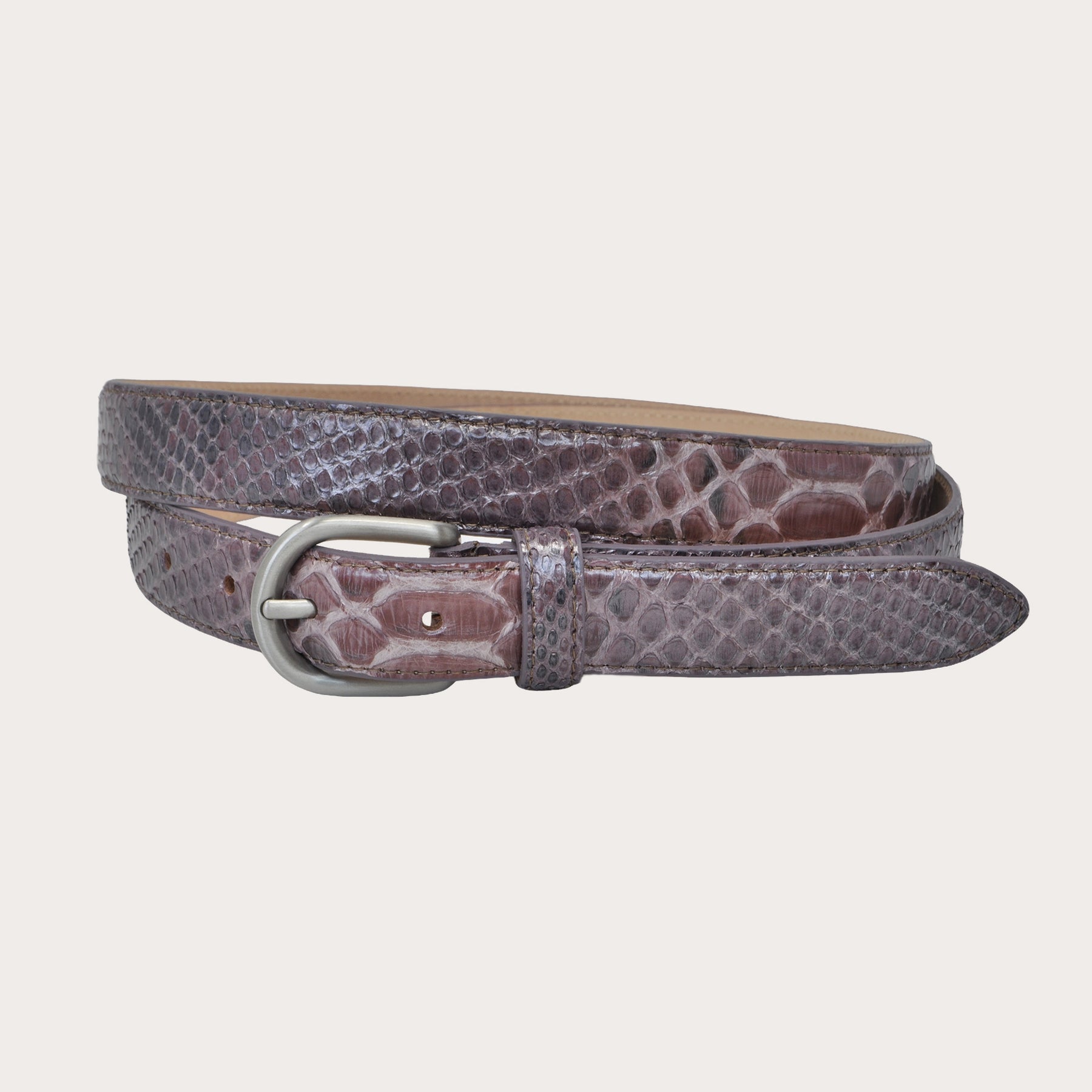 Thin belt in shiny python with nickel free satin buckle, powder color
Thin belt for ladies in elegant python leather, in a pink metallic color, hand buffered. Made with the best exotic leathers and luxury finishes to embellish outfits that want to impress with their refinement. Each belt, by virtue of the genuineness of the leathers used, is a unique piece. 100% Made in Italy.
PRODUCT DETAILS
Material: genuine python leather
Color: hand-colored pink
Height: 2.5 cm
Buckle: nickel free satin brass
Lining: full grain nubuck leather
This model is available in a variety of materials, designs and colors. Please contact us for further information.