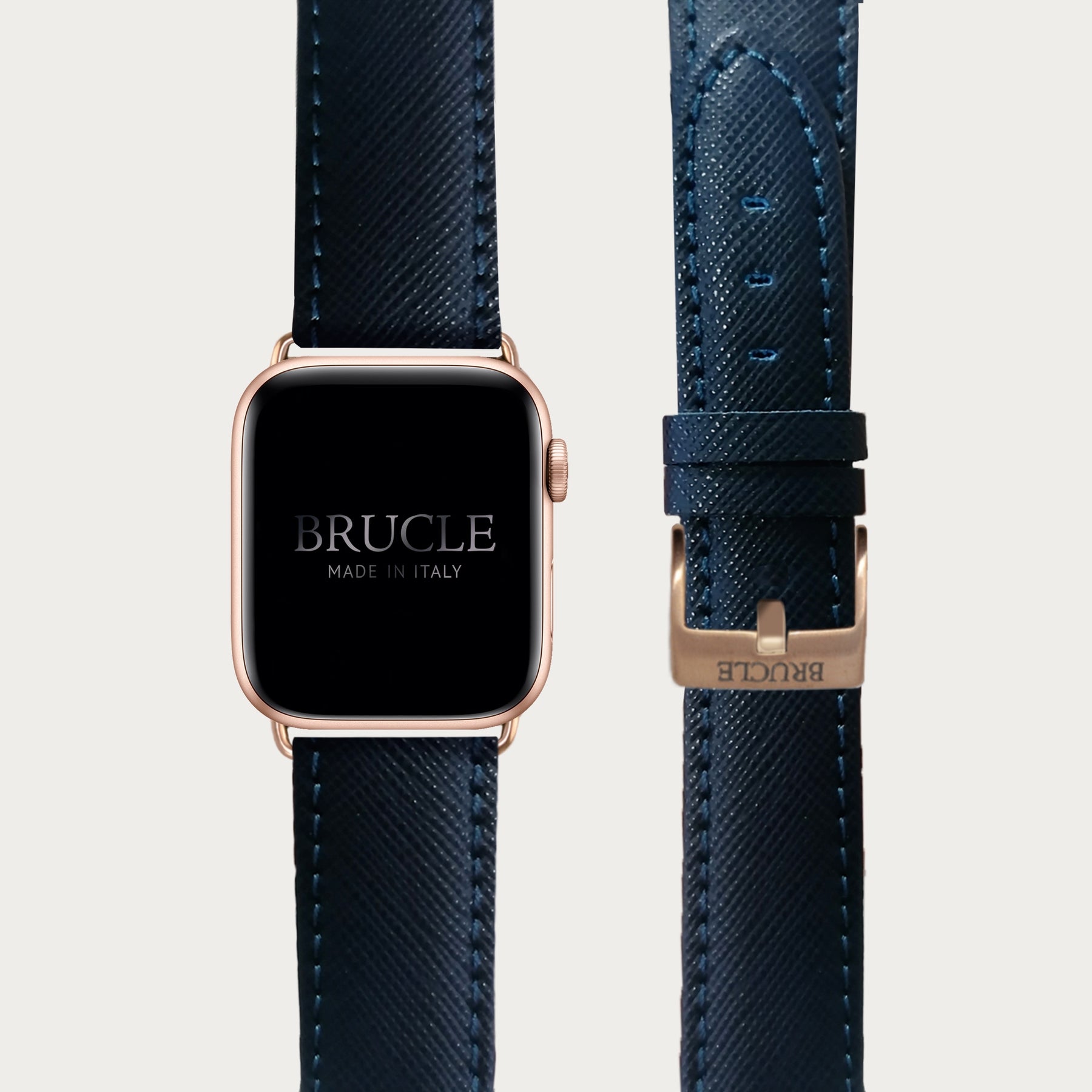 Leather Watch band compatible with Apple Watch / Samsung smartwatch, navy blue Saffiano print
Elegant and comfortable strap compatible with Apple watch and smartwatch in Saffiano printed leather. The blue leather with the delicate Saffiano print makes it a versatile accessory for any kind of event. Suitable for Apple Watch Series 1-2-3 Series 4-5-6 SE and Samsung Watch. Compatible with watches of any brand with 24mm and 22mm attachment.
PRODUCT DETAILS
Dimensions: 24x22 mm / 22x18 mm
Strap length: 75x120 mm
Apple Watch: 38/40/42/x44 mm case
Material: Saffiano printed leather
Color: blue
This model is available in a variety of materials, designs and colors. Please contact us for further information.