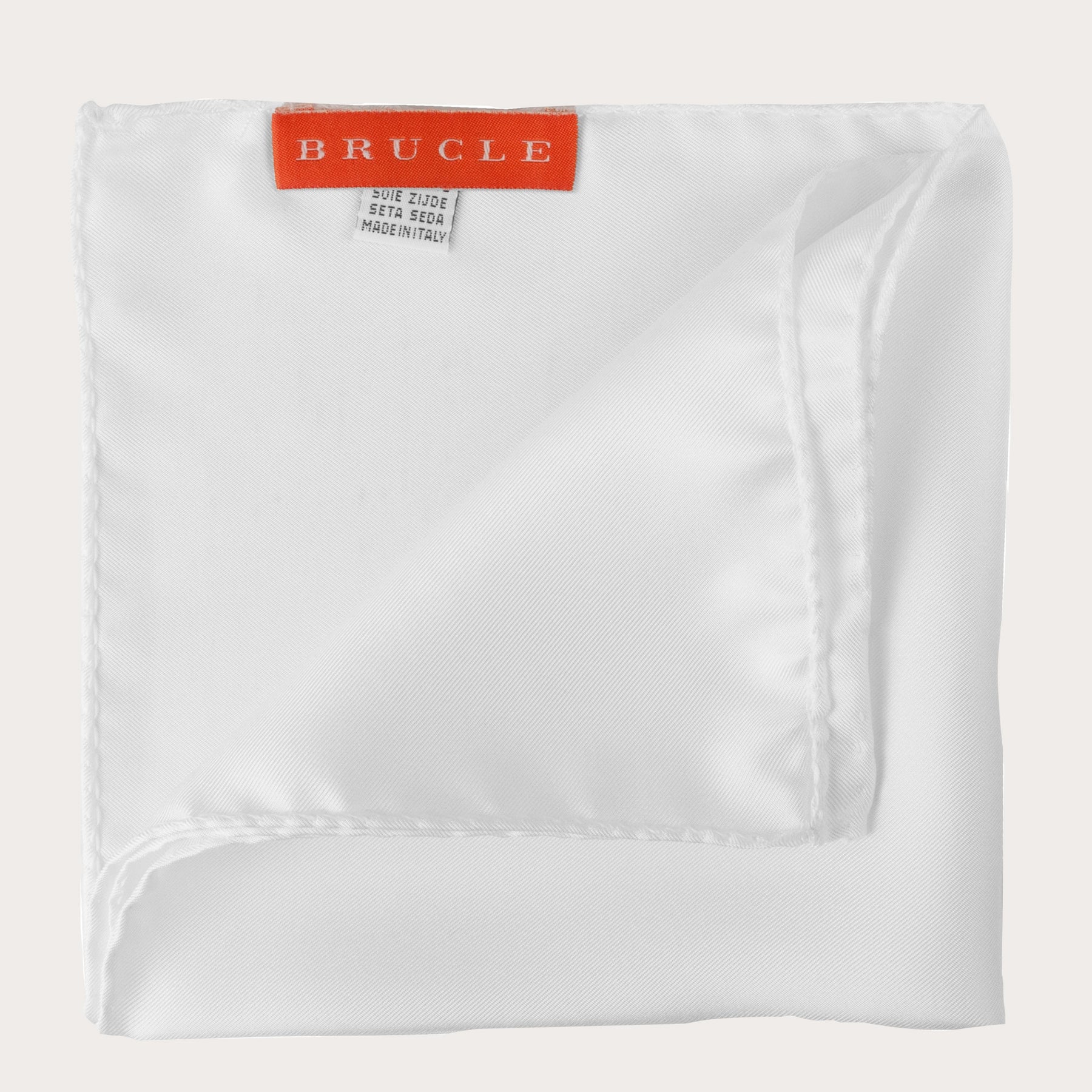 Classic pocket square in white silk
White pocket square in pure silk, 100% Made in Italy. A versatile and easy-to-match pocket handkerchief: the classic white color makes it ideal for ceremonies, weddings and all elegant looks.
PRODUCT DETAILS
Width: Approx 31cm
Height: Approx 31cm
Color: white
Hand-rolled edges
Material: 100% Italian silk
This model is available in a variety of materials, designs and colors. Please contact us for further information.