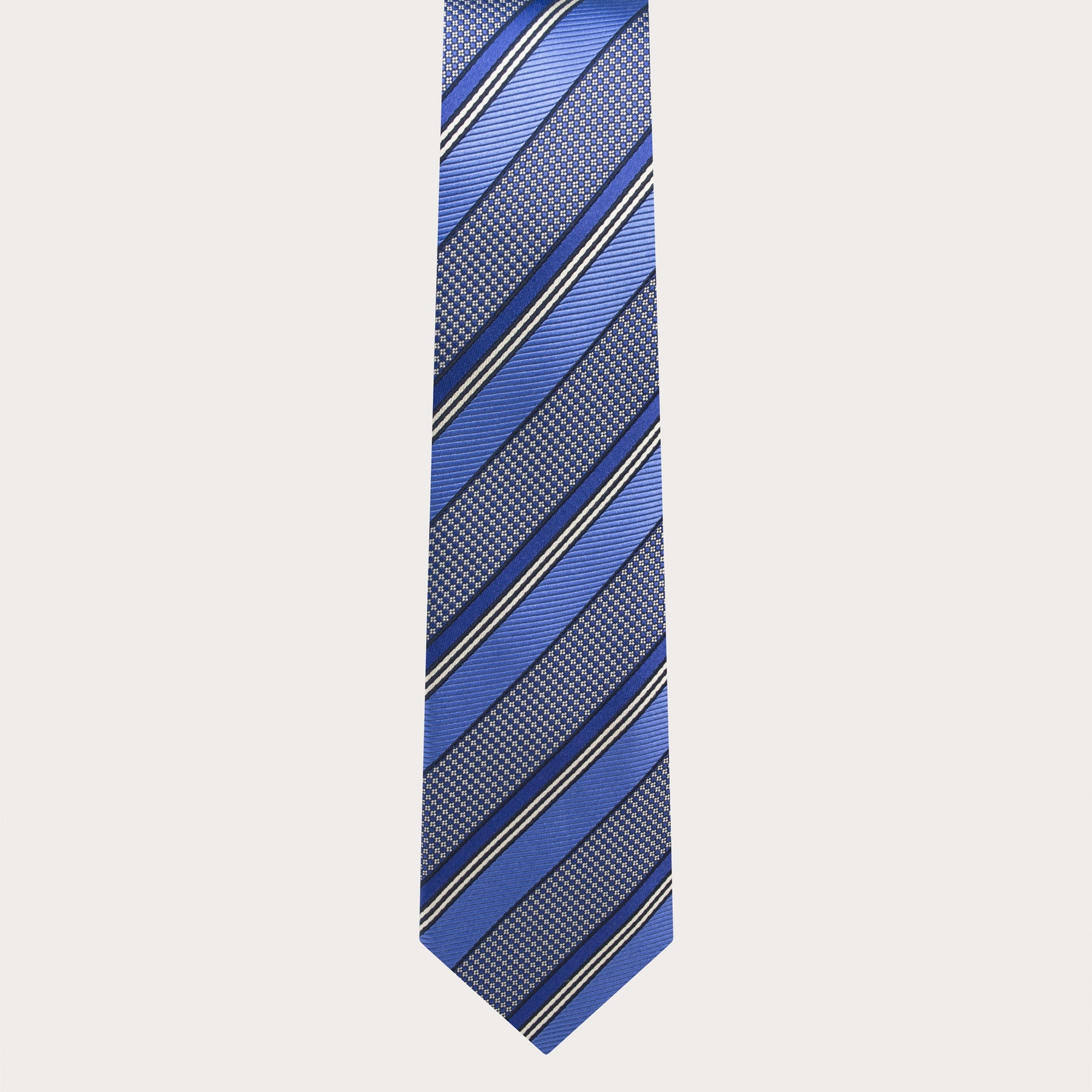 Ceremony tie in jacquard silk with blue regimental pattern
The timeless regimental pattern is combined with a necktie model ideal for ceremonies, in a play of hues of blue and of stripes alternated with a delicate dotted pattern. Perfect to amaze on elegant occasions, 100% Made in Italy.
PRODUCT DETAILS
Width: 7 cm
Length: 148 cm
Style: 3-fold lined
Color: blue
Material: 100% Italian jacquard silk
This model is available in a variety of materials, designs and colors. Please contact us for further information.