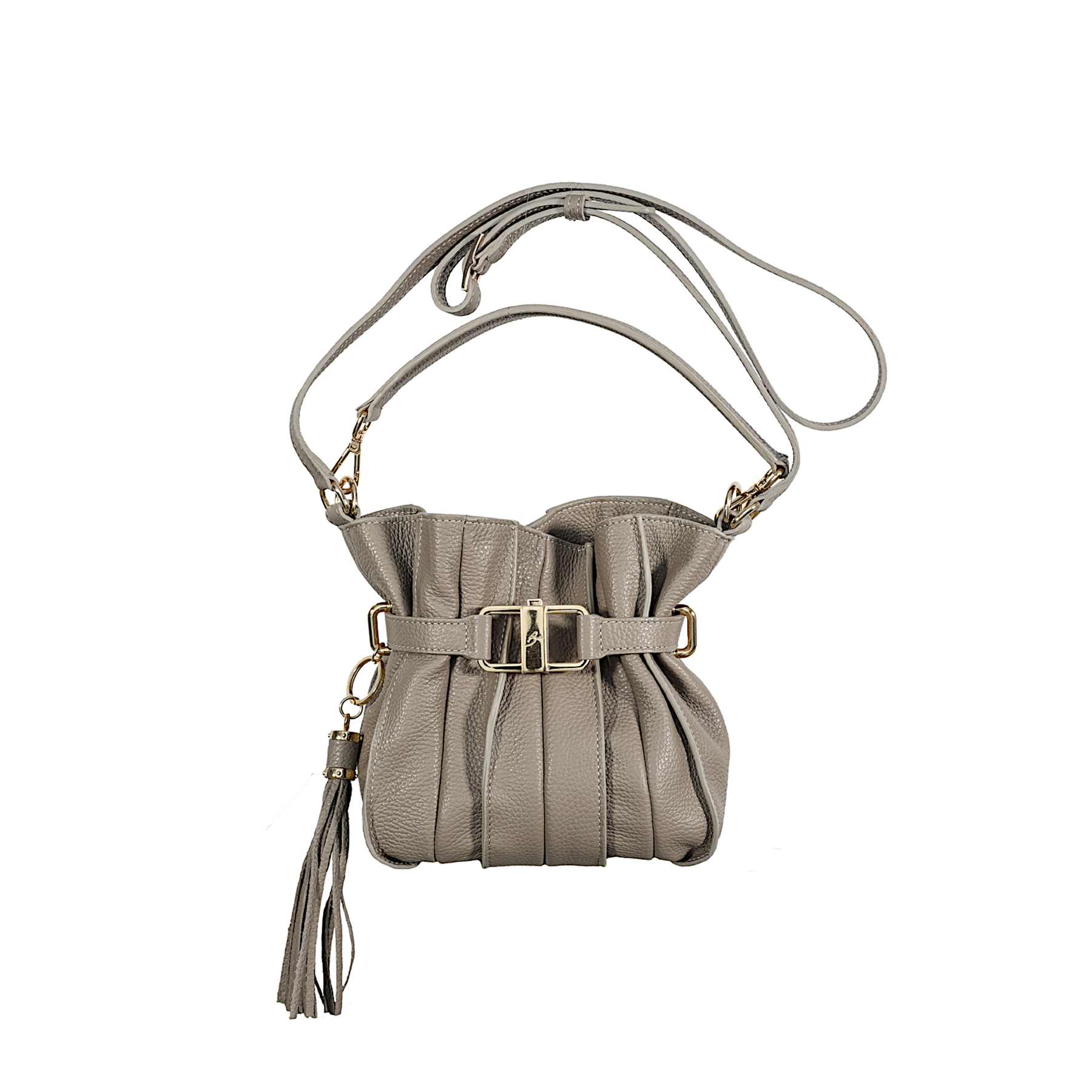 7705 Fortunato Tulip Mini in Calf Alce stampato - Taupe 6400
Fortunato mini by Buti is a day bag made of calf Alce stampato bag.
Height without handle: 22,5 cm / 8,9 in
Height with handle: 38 cm / 15 in
Width: 29 cm / 11,4 in
Depth: 15 cm / 5,9 in
Handle drop: 17 cm / 6,7 in
Min/max shoulder strap drop: 50-60 cm / 19,6-23,6 in
Weight: 0,6 kg / 1,3 lb
Fortunato mini by Buti is a day bag, made of calf Alce stampato.
It is equipped with a personalized Buti closure.
LEATHER: Calf Alce stampato
The printed ALCE leather, in the Buti collections for many years, is made on first choice full-grain half calf, with a re-tanning that makes the leather swell, making it soft and fluffy to the touch, but with the texture and hold for a very long durability over time.
The end result with this type of leather are timeless and versatile bags perfect for both everyday and more elegant looks.