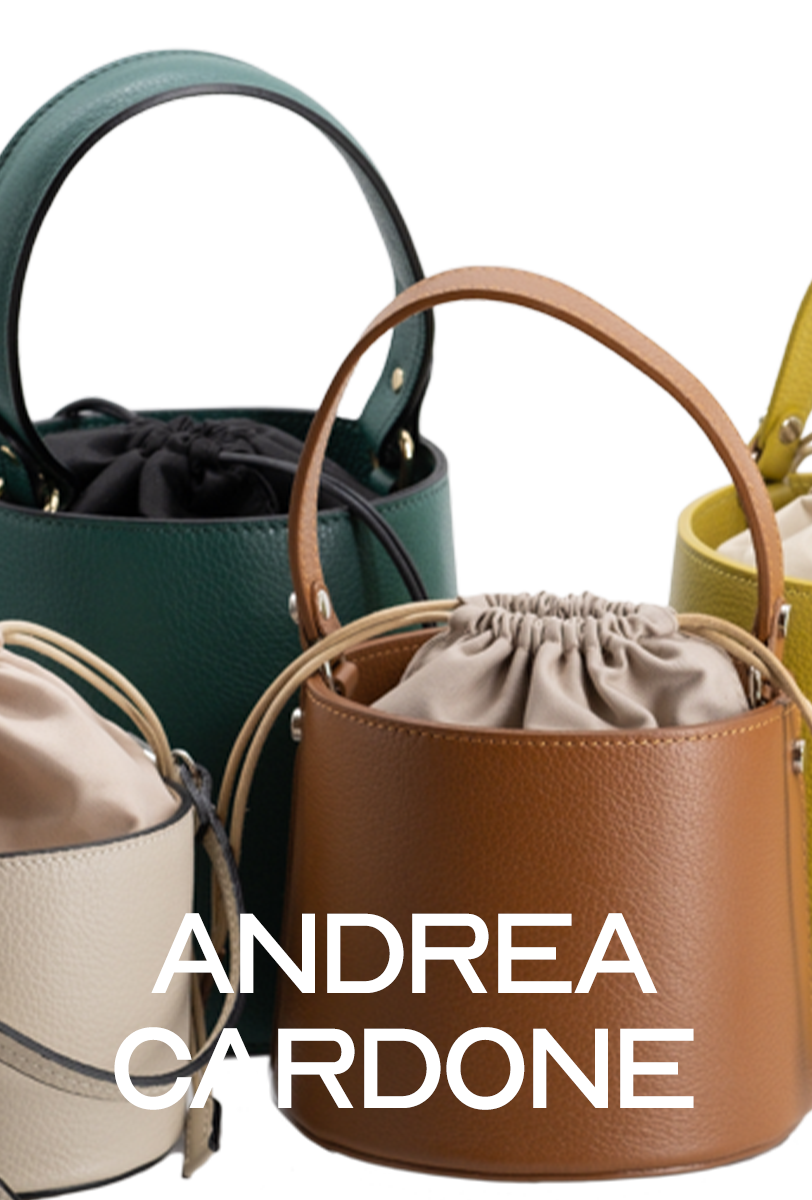 andrea cardone
Women / Accessories / Handbags
ABOUT
Color, design, practicality, elegance, the scent of leather, the silkiness of the materials: Andrea Cardone's bags and accessories are the expression of the unique value of "Made in Italy." Expression of a style that is at the same time a choice of life
The Andrea Cardone collections offer accessories that give the wearer freedom to express her unique style and personality. Every leather bag and accessory offers a perfect balance of innovation and tradition. Choosing a bag means giving shape to your personality: practical, roomy, reliable, keeper of feminine secrets, colorful, modern or vintage. The range of variants is as infinite as the thousand facets of the female universe.

INSPIRATION
Andrea Cardone's Business Collection is recognized for its signature clean, essential, and modern lines. It is the original, recognizable design for a 'business casual' look, bridging the informal and professional lifestyles simultaneously. The collection offers quality, functionality and reliability – touting style and versatility as the added bonus. Also signature to Andrea Cardone's work is his varied collection of leather motorcycle and two-wheeled vehicle helmets. Each offers quality and style with a guarantee of safety: each helmet by Andrea Cardone has European E3 approval.

ETHOS
The Andrea Cardone collection is inspired by its thoughtful study and homage to Italian style. In its bags and accessories the thousands of colors of the city of Naples are revived. In the Italian leather, in its suppleness, texture and scent, the passion, skill and dedication of Neapolitan artisanal traditions are brought to life.
In 2006, Andrea Cardone gave life to a dream: a dream born 50 years earlier when as a young boy, he followed his father and grandfather in the old artisan shops in the center of Naples – the same shops which gained Italy renown across the world. Andrea's lifelong dedication to the craft carries on the manual skill of Neapolitan master craftsmen, renewing their traditions in the name of modernity, elegance and quality. He cultivates his passion each day, ever careful to preserve the quality of detail passed down by the artisans before him.